In this post, Jean-Philippe Peltier (lawyer by) attempts to capture the essence of a very special double-breasted bespoke suit.
Thank you for this dear reader to give us this original analysis.

What is rare is valuable.
If the adage is not always true in dress code, some of the innovations that can sometimes cause the fear of others, it nonetheless it applies perfectly breasted suit.
How can we cross suit of the same name in a day?
Sometimes no.
It is unfortunate that scarcity and see at the same time that those who are supposed to be (really) the best dressed men are very regular with this type of suit.
So is it, for example, Edouard Balladur, Prince Charles, and a few years ago, Yves Saint Laurent and Pierre Cardin ...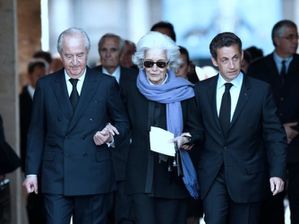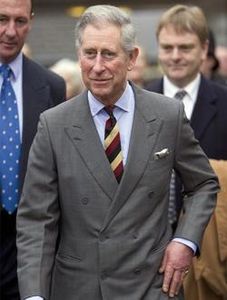 What is the reason for this?
It stems from a simple observation: masculinity is no longer in fashion.
Wisdom either.
For the double-breasted suit is, without a doubt, a mature man who has had his moment of glory at a time when the icons are called Gabin, Ventura or Cary Grant garment.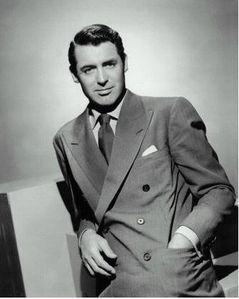 Today, however, the male must be young metrosexual, when it is not clearly effeminate (see young beardless youths marching in length podiums) to enthuse ....
And if the manly man is "in the know", he must not wear any sign of elegance to cultivate, so sadly binary, a thick rough side bearing no consideration to its implementation ...
Thus, and as time passes, the costume and personalities fade ...
But back to our vicuna ...
This standardization of elites (political, cultural, etc.). Finds undeniably in fashion so that each wanting resemble other and vice versa, we see a set of mirrors, with the result inevitably tend to erase codes
and impoverishment of style.
Specifically, the double-breasted suit has given way to the law suit, which was still very wide in the 80s before being bent more and more narrow, from 3 to 2 button (which is not bad)
, clips of pants from them about two to one, now to be non-existent in most cases ...
But how is it that today the double-breasted suit is still, despite everything, a model of elegance?
In fact, it is less suit the personality of the wearer reveals the elegance of this dress.
And when it comes to personality, it is not about the illusion that try to instill some "stars" fleeting moment or Apollo, but the density of the soul that has the double-breasted suit.
Must admit that the age of the grantee is a fundamental key to the success of the whole.
Indeed, forging a true personality is most often associated with the passage as time permits in the look and gestures of those who are found to have this gift from heaven called charisma.
Just compare young people, known and unknown, with the double-breasted suit (even good cut) ...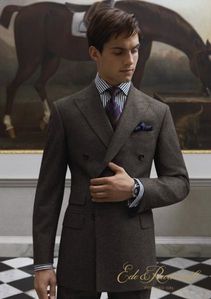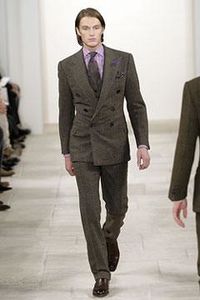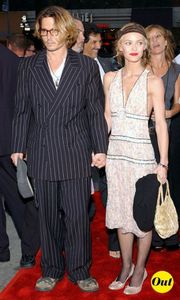 Unknown ... and who share this personable that gives a perspective on the things in life ...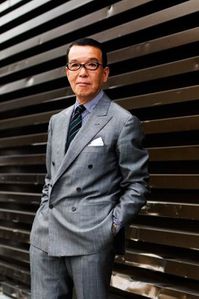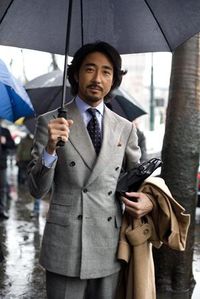 ... To realize that some people have that "something" that others do not ...
Therefore, the double-breasted suit is a revealing!
Some seem primed disguised, even ridiculous (Johnny Thanks for this moment of fun), while others are undeniably elegant.
Are we so not all equal before (and especially) the double-breasted suit?
It is interesting to note that there is no such right costume can be worn without significant difficulty by anyone, a model of good enough cut so as to give the owner a certain elegance.
The double-breasted suit, then, would require a certain amount of wisdom, experience and maturity to be worn?
Of course, there is something that is very in tune with the times, the mass to have access to anything and everything on the poor who otherwise would be to make a reservation would deal with reactionary.
This is probably why the "fashionistas" are old-hat cross-cheap custom suit, which is now "in" is to reach the lowest common denominator ...
Nevertheless, the nature and being well made, it is clear that members of the "club of those who can wear the double-breasted suit" break away from the melee reassuring ... and boring.
"We are all in the gutter, but some of us are looking at the stars" said Wilde ...
Arguably, taking the quote upside down, as long as the stars remain, some of us have reason to look up.